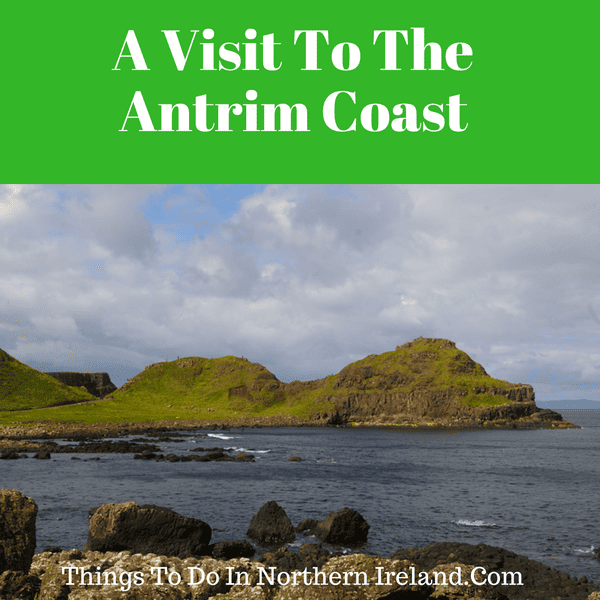 Ballycastle, or Ballycashlain in the Irish language, was named for the castle built by the Earl of Antrim in 1609. This small seaside resort is set on the north-east coast and protected to the east by Fair Head and to the west by Kenbane Head. The surrounding countryside is renowned for its beauty and amazing views, and includes the Nine Glens of Antrim.
The recently redeveloped marina and harbour precinct has provided a safe harbour for visiting boats, and is also a convenient starting point for the short ferry trip across to Rathlin Island. Rathlin is the only island that is inhabited off the north coast of Ireland.
History buffs can visit the Ballycastle Museum in Castle Street, housed in the courthouse built in 18th century, and explore the history of the Nine Glens of Antrim. Then there are the ruins of the Franciscan Friary at Bunamargy, founded in around 1500 and still in use in the early 17th century. Visit Kinbane Castle on the Ballintoy Road; it was built in 1546 on the narrow Kenbane Head. This was the home of one of Ireland's most famous ancient families. From the headland, there are magnificent views over to Scotland. You must include a visit to Murlough Bay, a beautiful ancient landscape which is now owned by the National Trust. There are the ruins of a tiny old church, St. Mologe's, which measured just 11 feet by 28 feet and had 3 foot thick walls.
For the energetic, there are many fabulous walks around Ballycastle. Walk through the Ballypatrick Forest or along the cliffs of Torr Head for wonderful views of Scotland. The Moyle Way provides you with a 17 mile walk, taking in both the Breen and Ballycastle forests, and the Grey Man's Path around Fair Head is also a popular hikers' walk.
If you can plan your trip to Ballycastle in Antrim around the end of August, you will in time for the Ould Lammas Fair, one of the oldest fairs in Ireland.