Best Wedding Venues in Northern Ireland
Getting married in Northern Ireland is an exciting prospect. Maybe you have done other things in Northern Ireland and now you are looking for a venue for your wedding. Here are some suggestions.
These are 10 of the best places where you can host your special day. There are some castles, some county houses, and a few boutique hotels. Each and one of these places will provide the best wedding venue in Northern Ireland.
1. Orange Tree House. This is a beautiful private wedding venue by the sea. Its located at Strangford lough in the small village of Greyabbey. This venue is totally private and you will celebrate amongst only people that you have chosen.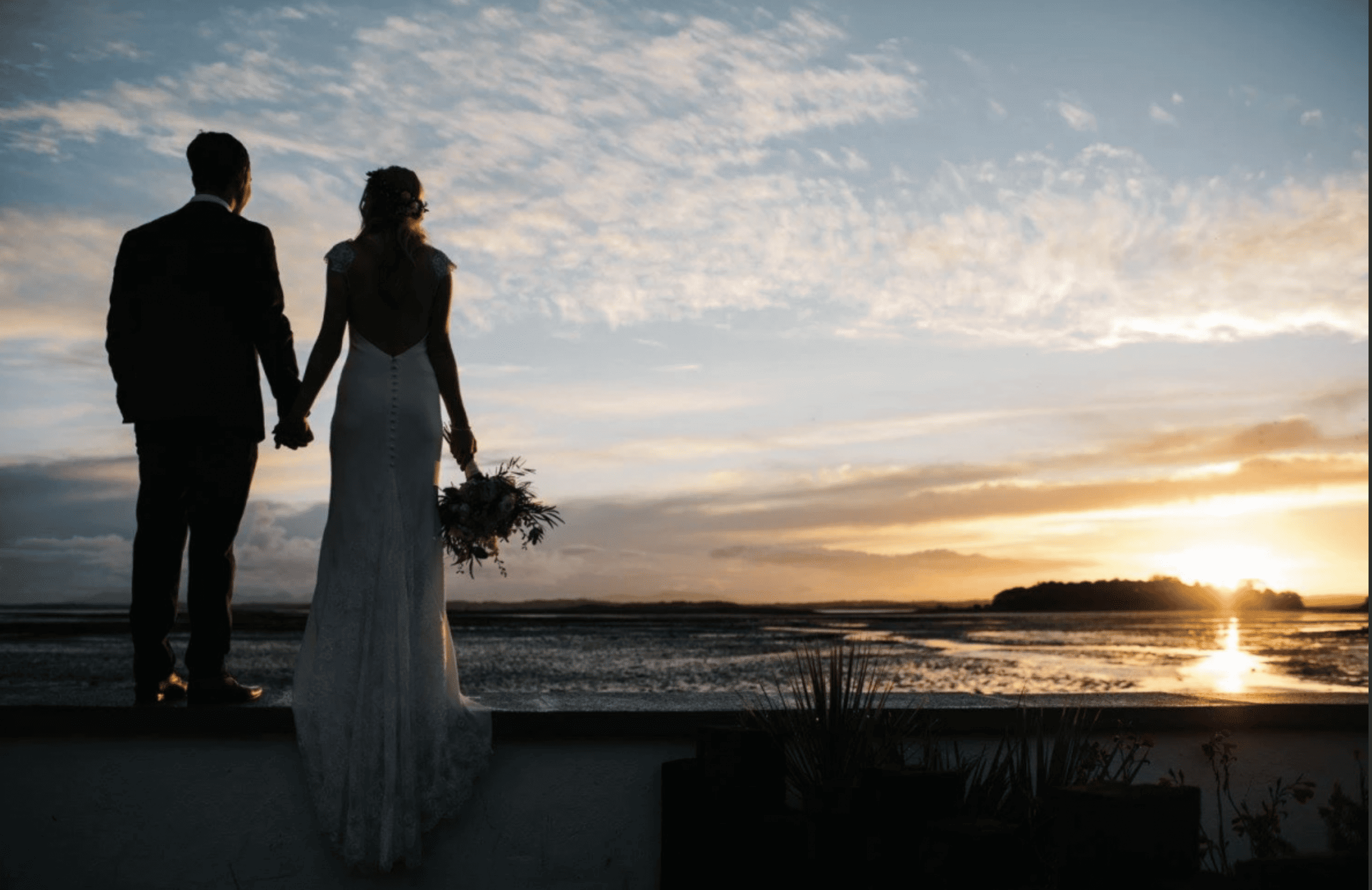 The Orange Tree House is pet-friendly and offers outstanding photo backgrounds and views. There is very convenient accommodation nearby, too. So if you are looking for an exclusive venue with a sea view, this is a place for you.
2. The Old Inn, est 1614. Celebrate your wedding in a romantic heritage setting surrounded by modern sophistication. Located in the picturesque village of Crowfordsburn, The OldInn is only 15 km from Belfast and 5 km from Bangor.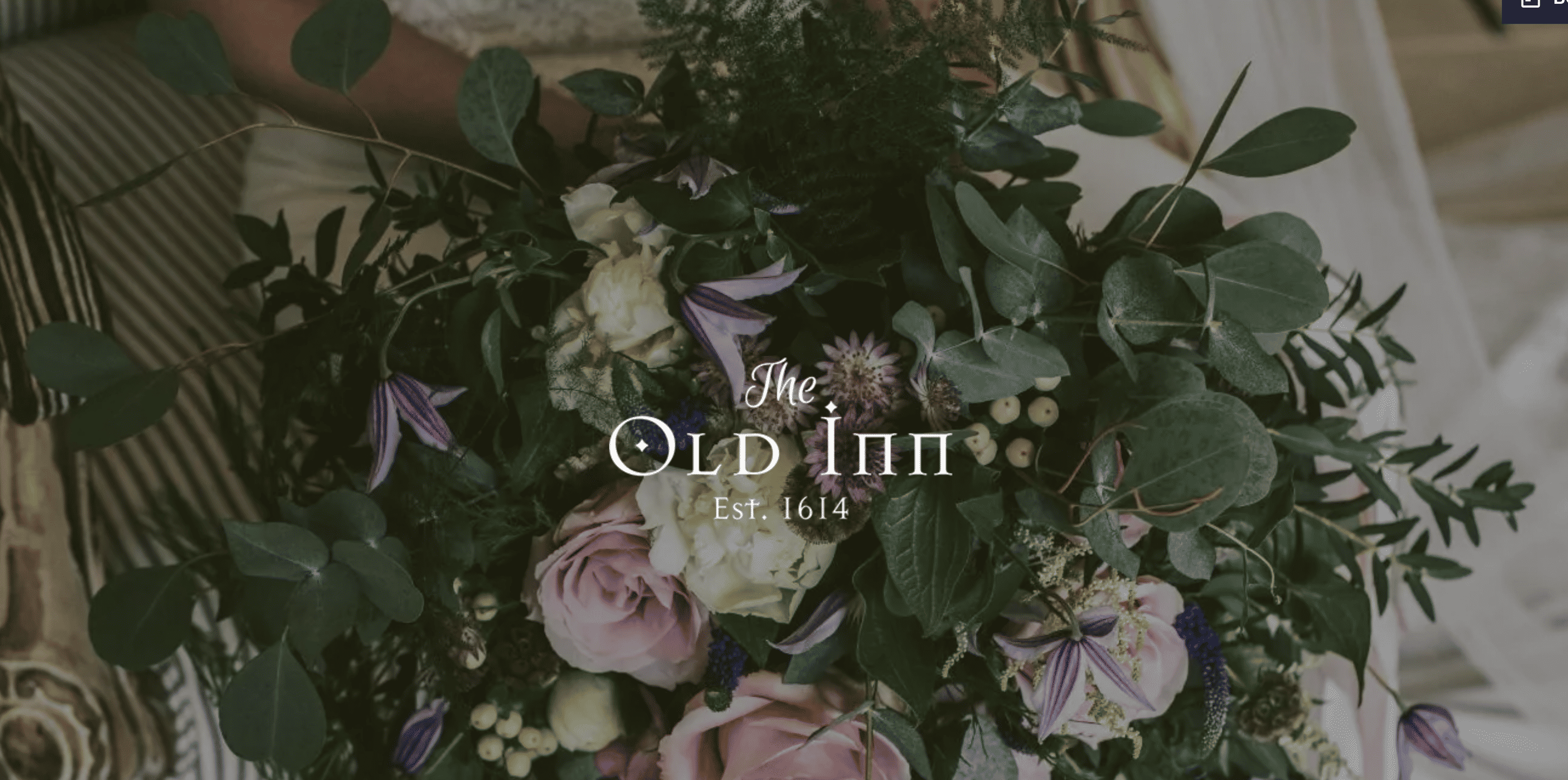 It offers unique accommodation and the newlyweds might want to enjoy the Honeymoon Cottage. The Old Inn is full of character and attention to detail will make your wedding day even extra special.
3. Slieve Donnard resort and spa– This is a magnificent hotel for your grand event. The Slieve Donnard venue has kept its Victorian characteristics transforming them into modern luxury. the hotel has won numerous awards, including the most important one-named the best Wedding venue voted by the brides.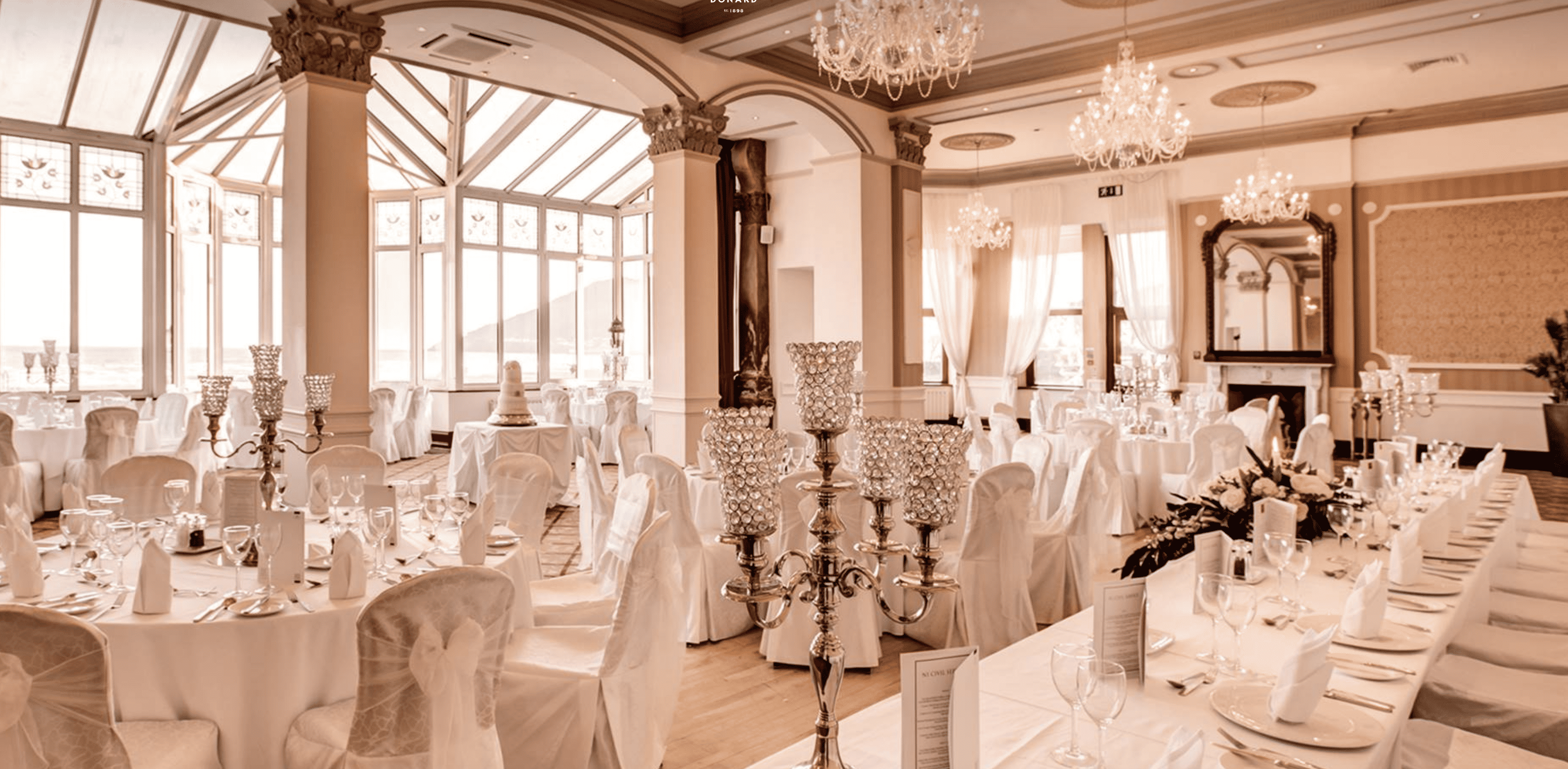 It offers unique photographic backdrops and you will be spoiled for choice in terms of food. Your Wedding Day is one of the most important days in your life and choosing to spend it here you will turn your special day into a magical occasion. If you are looking for pure uncompromised luxury in beautiful settings this is your place.
4. Galgorm Resort – This place is pure indulgence. To celebrate your wedding here will be a remarkable and truly memorable experience, not just for you but also for your guests. You can choose an opulent setting of elegance and have your reception at the Great Hall. If you prefer something more contemporary the Four Seasons Hall is for you. Maybe you are inspired by an ultimate sophistication and would like your wedding to take place at the Renessainse Suite. Whichever you choose you can be sure that your wedding in Northern Ireland is glamourous and totally unique.

You get to choose one of the bespoke creamy rooms and there is also a choice of cars, which are also luxury from start to finish. This is a premium resort where your dream wedding can come true. Located in the breathtaking location you get the backdrop of dramatic views of the river Maine for your photos. Everything on your wedding list from the napkins to the venue can be found here. If you are looking for the ultimate sophistication with a touch of magic Galgorm Resort is the place for you.
5. Kellyhelvin Lakeside Hotel and Lodges – This is one of Fermanagh's top wedding venues. The lakeside view is only the "icing on the cake with a cherry on top". This setting offers a bespoke location for your special day. There are beautiful gardens and outstanding views of Loch Erne for you to enjoy and use as a backdrop for your photos. You can have a fairytale wedding filled with magical moments. No matter how grand or intimate your wedding is you can have it in one of the beautiful wedding suits. The Lisgoole Suite offers uninterrupted lake views oozing in natural light.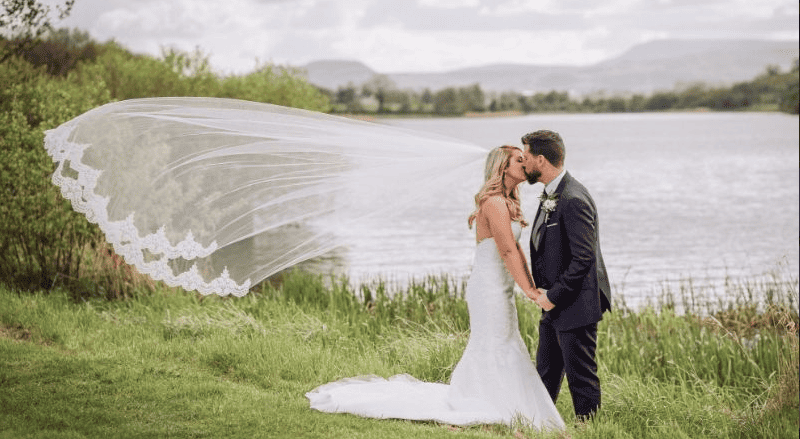 Let's also mention the Bridal Suite. This is a pure luxury where the bride and groom can enjoy the extravagance and luxury of a four-poster bed, Jacuzzi, and stunning views overlooking scenic Lough Erne. So if you have been dreaming of a stunning lakeside wedding the Kellyhelvin Hotel is your place.
6. Mahons Hotel– This is a setting where you can get a relaxed, organized, and memorable day. The hotel has been hosting weddings for over 40 years and this might be the perfect location for your special day. The hotel itself has a long history and is full of character.  This is the oldest family-run, family-owned hotel in Northern Ireland.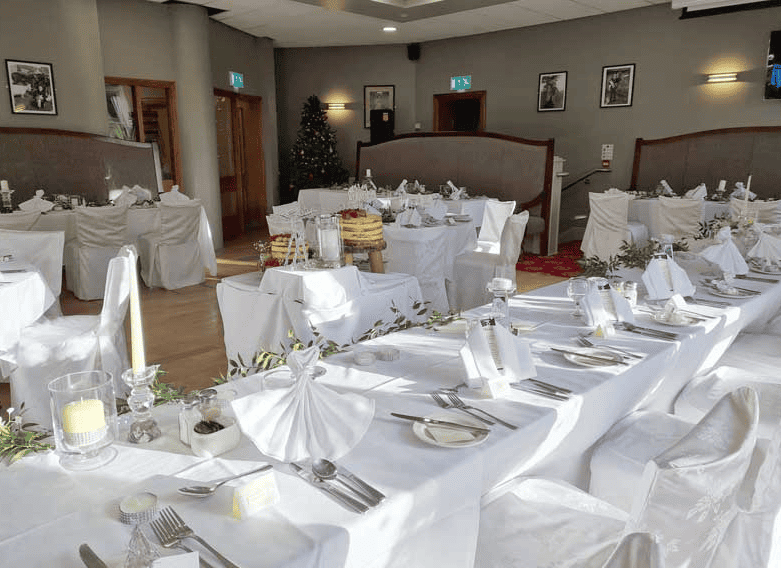 This is a wonderful and budget-friendly hotel that does not compromise on quality. There are no minimum guest numbers requirements and the hotel also offers outside catering for those who want to bring the celebration to their doorstep. There are numbers of rooms, that you can choose from and they can be ready for your requirements. If you are looking for a perfectly organized, beautiful, and memorable day this is your place.
7. Beech Hill Country House -Unique and warm 400 years old Country House. This is a classic country house that specialises in Wedding celebrations. This is 30 acres of mature ground, well looked after catering for exquisite weddings only.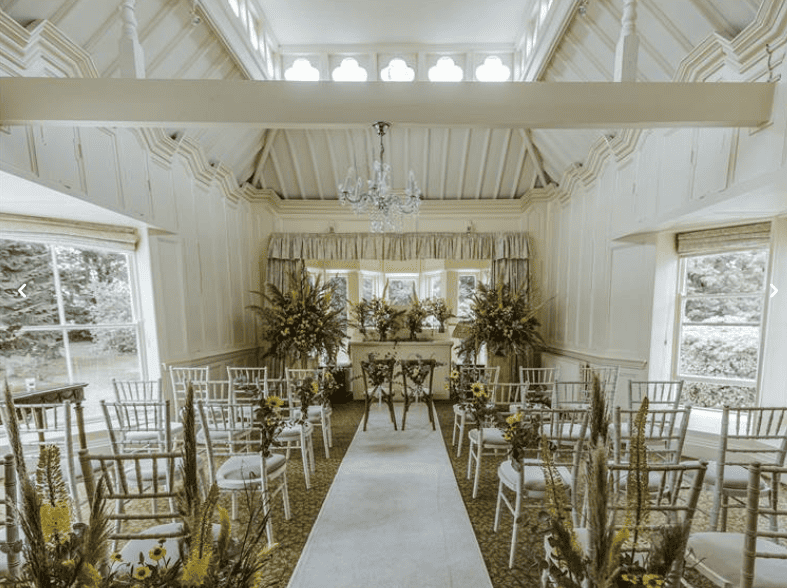 This is by far one of the top wedding venues with ceremony spaces, specially created to inspire you. This place is something totally different from any hotel wedding venue. It is full of character and provides amazing backdrops for your photos. The country house offers romantic accommodation and a pure blissful environment for your special day. Located only 3km from Derry-Londonderry this is a wonderful place for you to turn your special day into a wonderfully luxurious treat for everyone involved.
8. Malmaison Belfast In their own words " If the word 'traditional' makes you want to turn on your leopard print loafers and run for the hills, Malmaison might just be the place for you. With the perfect mix of beautiful, unconventional spaces to hold your wedding or civil ceremony, and a mission to make those spaces uniquely yours, we can help you make your day as big as you want it to be." This is a place for people who want to surprise and impress their guests. This is a stylish venue to indulge yourself and your guests with a boutique wedding.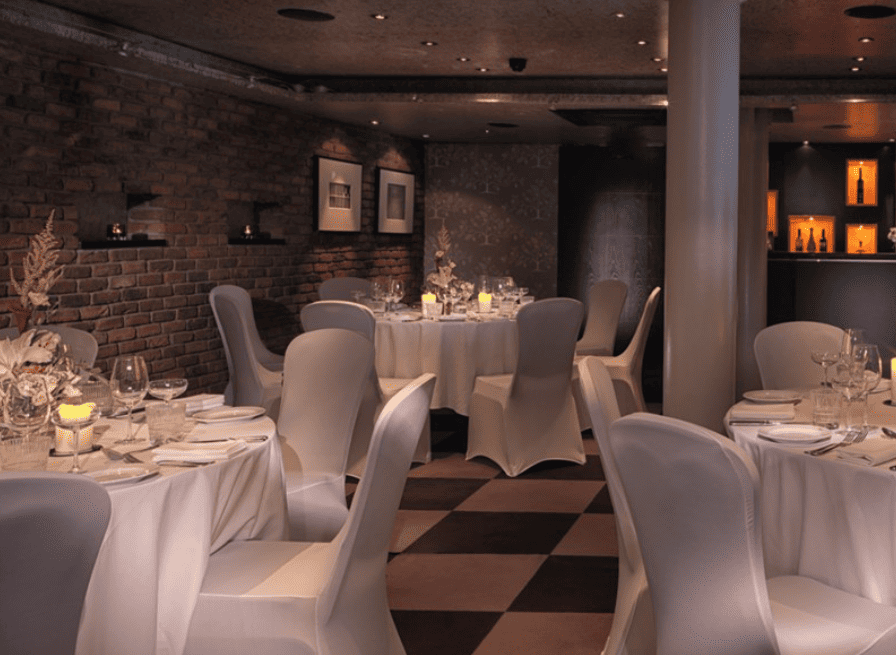 Whether you are going for glamour sophistication or bold beauty you are in for a treat. You can create a tailor-made full-day experience here which will include food of your choice and an amazing array of drinks and cocktails for you to enjoy. Your WOW factor wedding is waiting for you.
9. Londonderry arms Whether your wedding day is a gala celebration or an intimate gathering this beautiful venue has lots to offer. You will get personal service with attention, which will allow you to relax and enjoy your perfect day in a luxurious setting. This is a historic hotel based in the glens of Antrim full of sophistication and character.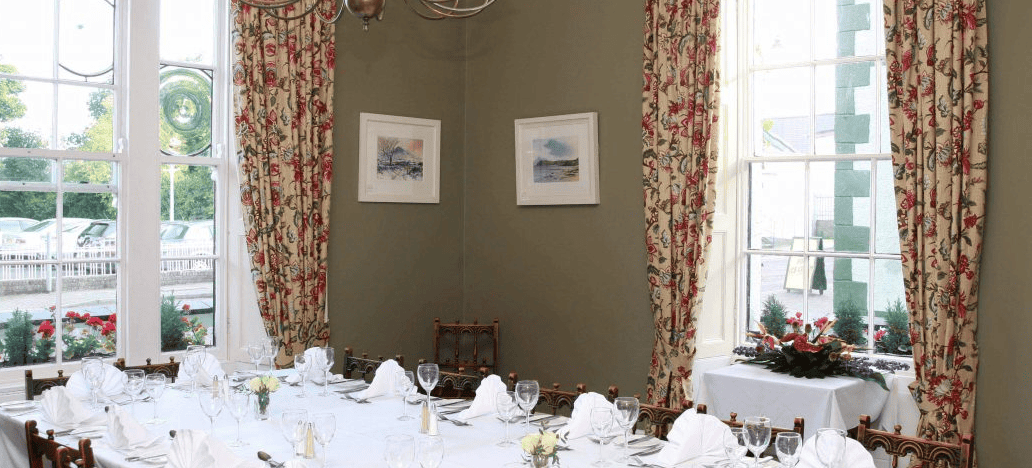 From the mont you step on the red carpet of the hotel you can sense the warm welcoming atmosphere. The hotel offers elegant surroundings for your special day and caters to different taste pallets. Located on the ever-popular North Coast Way this hotel is very close to outstanding views, which will create an amazing backdrop for your photos. If you are looking for a remarkable historical place full of exquisite attention to detail, this is a place for you.
10. La Mon Hotel and Country club-This venue offer a stunning location and picturesque landscaped gardens. They provide a wonderful backdrop for your perfect day. It is one of the very few places in Northern Ireland, where you can arrive or leave on a helicopter, as the hotel has its own helipad.  You are surrounded by luxury and sophistication every step of the way.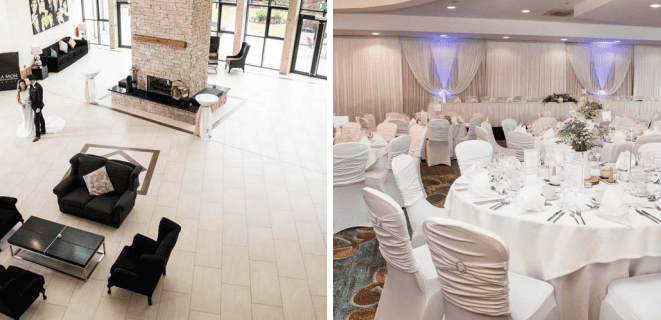 The glass-fronted foyer offers brings an outstanding amount of natural light. This is only one of the wedding suits that the hotel offers. If you are looking for something more traditional you may be would prefer the Gransha Wedding Suite. Either way, this will be a memorable atmospheric day for you and your guests. You will get to treat yourself at the spa knowing that your perfect day is taken care of. The place offers a great array of wedding packages and menus to suit every budget and taste. If you are looking for a majestic ceremony on stunning surrounding grounds, this is a place for you.
So from all the things you can do in Northern Ireland getting married here is differently from the one you will remember the most.
Best Wedding Venues in Northern Ireland
(Visited 114 times, 1 visits today)