A large town with a population of over seventy six thousand residents is Bangor. It is the third largest town in Northern Ireland. The Bangor Marina is the largest in Ireland and Bangor Northern Ireland — Co. Down is a seaside resort town. This town has been voted as the most desirable area to reside in Northern Ireland.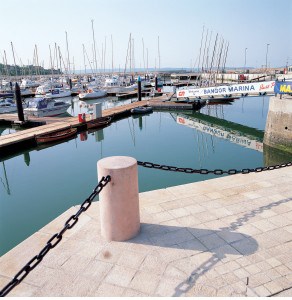 Bangor hosts a mild climate compared to the rest of the country. It is the sunniest areas in Northern Ireland with only a few frosts in the morning each year. The average high temperature is about seventy degrees. The average low temperature can get to the high thirties. There is an average of about twenty eight inches of rainfall per year.
If visiting the Bangor area, there are many activities to keep one busy. For instance, there is the historic Bangor Abbey. This abbey was founded in 558 AD by Saint Comgall. It is a must see for any visitor. The gravesites are interesting in that you can track the history through the years by walking through.
A popular tourist attraction is the Pickie Fun Park. Visitors of all ages will enjoy the swans on the lake, go carts and more. The park offers traditional seaside fun and games. The atmosphere is definitely family oriented. The Windjammer Cafe offers kids meals, daily specials, baked treats such as pastries and scones. There are many delights to choose from for any size appetite.
Many shops and stores line the town center. There are three shopping centers in town. The Flagship Centre is the leading in retail establishments on Main Street. It offers many different stores of all types such as Cardland, Coop, Stewart Miller and Okaidi to name a few. There are so many to list. The other two are being refurbished.
Travelling to Bangor is a great idea as a vacation destination. This seaside town is a delight and has many activities to enjoy. A walk by the sea, touring a historic abbey or visiting a fun park, a traveler will find many places to go to have a fun and exciting time. Bangor in Northern Ireland is a great way to spend a family vacation.