30 Things To Do In Northern Ireland
Chip shops, parks, and museums are very common in Northern Ireland. But, that's not all there is here.  Considering how small Northern Ireland is, holding only 30% of Ireland's population with 1.8 million people, there are numerous other attractions to visit. This includes the very popular Giant's Causeway and Slieve Donard, the highest peak in all of Northern Ireland reaching a staggering height of 850m. Here are some of the best things to do in Northern Ireland.
Causeway Coastal Drive
The Causeway Coastal Drive is a designated drive around the Northern Irish coast. It is located between Belfast and Londonderry, and it includes many shorter drives which are off the main route. The drive is around 190~ km long. You see many different views, ranging from seashores and mountains to busy towns and villages. If you take your time to view the picturesque scenes and drive at a leisurely pace, it normally takes around 3-5 days.
2. Ulster Museum
The Ulster Museum is located in the Botanical Gardens in Belfast, and it is one of the most popular tourist attractions in Belfast. Built in 1929, The Ulster Museum has around 8000 square metres of public display space, containing a range of different things. From local history to geology, to fine art, this museum is the biggest museum in all of Northern Ireland, with over 20,000 visitors each month.
3. Ulster Folk And Transport Museum
Another very popular museum, the Ulster Folk and Transport Museum is located in Cultra, about 11 km East of the city of Belfast. Built in 1967, It is filled with two different museums, the Folk Museum and the Transport Museum. The Folk museum exhibits the way of life and the traditions that Northern Ireland has had, while the transport museum focuses on the methods of transport by sea, land, and air. The Museum has numerous different exhibits, ranging from old planes and cars to a waterwheel that was used to power a mill.
4. Mount Stewart and Temple Of The Winds
Mount Stewart is a beautiful 19th-century house, located in County Down a few miles outside the town of Newtownards. It is owned by the National Trust, formerly owned by the Vane-Tempest-Stewart family who played a leading role in British and Irish social and political life. Built-in 1839 by Alexander Stewart, who paid the money which he acquired by selling Linen. It is a massive estate, extending to 950 acres of land with many monuments and farm buildings.  If you visit Mount Stewart, you will be able to see the beautiful interior of the house, with all its elegance. You can also view the magnificent gardens, which are thought of as world-class, containing a range of plants from all corners of the world. The Temple of the Winds is an octagonal building, inspired by the Grand Tour the Marquess took in his youth. It was created by James Athenian Stuart in 1782–83.
5. Sir Thomas And Lady Dixon Park
Sir Thomas and Lady Dickson Park is a sizable park covering 130 acres of land. It has meadows, woodlands, a walled garden and a Japanese pond. There is a wide range of flowers and a park for children to play in. There is also a coffee shop and many different walking routes. It is maintained by Belfast City Council. In the summer, Lady Dixon park contains over 40,000 roses, and they are displayed on display beds for everybody to see if you happen to visit it in the summer. The rose garden and Rose week event attract thousands of visitors per year. The park was given to the residents of Belfast, in memory of Lady Edith Stewart Dickson's late husband,  Sir Thomas Dickson.
6. Grand Opera House
The Grand Opera House, located in Belfast, is a theatre which opened on the 13th of December 1895. Designed by one of the most prestigious architects of that period, Frank Matcham. It has a capacity of 1063, and it is owned by the Grand Opera House Trust. The Grand Opera House is one of Northern Ireland's most renowned theatres, with many different shows, such as drama, opera, dancing and even stand up comedy. Although the Grand Opera House is very entertaining, it is not a good idea to take young children as they may affect the experience of the show. It is a traditional, beautiful theatre, and according to the theatre's trust, "probably the best surviving example of the oriental style applied to theatre architecture."
7. Guild Hall
The Guild Hall, located in Londonderry, is the place where the elected members of Strabane and Derry district council meeting. It was built in 1890, originally known as the "Victoria Square" The Guild Hall is a large hall and many political and social events occur there (Such as the Saville Inquiry in 1972). A recurring event is the Feis Doire Colmcille, an event that is celebrating Irish music and culture. Many people visit the Guild Hall each year to celebrate this, and it is a very well known Irish event.
8. Tollymore Forest Park
Tollymore Forest Park was the first state forest park in all of Northern Ireland. It is located on Bryansford, near Newcastle, at the foot of the Mourne Mountains. Tollymore Forest Park was established in 1955, and it is owned by the Northern Irish Forest Service. It's a very large park, with over 1600 acres of forest. Tollymore Forest Park contains a river,  containing numerous different animals including salmon, trout and even otters. Fishing is a common occurrence here, and there is a wide range of activities, from camping to horse riding to orienteering. If you are a person who enjoys outdoor activities, or an avid animal lover, Tollymore Forest Park is a brilliant place to visit.
9. Stricklands Glen
Stricklands Glen is a popular park. There is a large green area, where you can play cricket, football or any other sport you choose. It is located off the roundabout at the Bryansburn Road, in Bangor, County Down. There are also many nice paths if you want to take walk, or walk your dog. There's many little streams and rivers all across the park, which run into the Belfast Lough. If you turn right, you can walk towards Bangor town centre, and if you walk to the left, it takes you towards Crawfordsburn country park. This is a great place to take children if you want to release their pent-up energy or just a good place to go if you want to relax.
10. Grey Point Fort
Grey Point Fort is a battery (a line of guns) located on the side of Helen's Bay, beside the Belfast Lough outside Bangor. The construction began in 1904, and it was finished with the guns installed in 1907. The battery's guns are two 6-inch Mark VII Breech loading guns. During World War 1, additional buildings were constructed for Kitchener's army, and in 1936 two additional coastal searchlights were built.
11. Castlewellan Forest Park
Castlewellan is known for containing the national Arboretum of Northern Ireland. It was started in 1740, and it has trees from Asia, South and North America, New Zealand and Australia.  The trees are a beautiful sight, and there are many varieties, from yew trees to giant sequoias to Japanese maples. The gardens underwent maintenance starting in 2011, and they were reopened in 2013 for the general public.  The park contains one of Northern Ireland's most popular lakes and magnificent views of the Mourne Mountains. Castlewellan Forest Park has such a variety of different activities, from horse-riding to mountain biking to just a play park for the kids.
12. Castle Espie
Castle Espie is a world wildlife trust, a wetland reserve managed by the Wildfowl and Wetlands trust. (WWT) It is located on the banks of Strangford Lough, three miles south of Comber, County Down. Castle Espie has the largest collection of ducks, geese, and swans in Ireland. The site contains a "Kingfisher Kitchen", gift and book shop, woodland walks, events, and activities, plus a picnic area. It was opened by Lady Scott on the 4th of May, 1990. It has a massive variety of birds, an outdoor play area for the kids, and a lovely trail to walk along with the family.
13. Murlough Nature Reserve
Murlough Nature reserve is located close to Newcastle, on the coast of County Down. The reserve has views of the Slieve Donard, which is the highest peak in Northern Ireland. Murlough Nature Reserve's 6000-year-old sand dunes have been managed and controlled by the National Trust since 1967. It is a brilliant area for bird-watching, and discovering the many different views as you walk is very entertaining due to its fantastic location. There are numerous paths and dunes all across the Murlough Nature Reserve, and there is woodland covering nearly 700 acres as well as some beautiful wildflowers and butterflies.
14. Silent Valley
The Silent Valley is a reservoir located near Kilkeel in County Down. It was built in 1933 because of Belfast's need for more and more water. It is owned by Northern Ireland Water limited. The Valley has beautiful parkland, lakes and a big pond. It attracts over 50,000 visitors each year, and it is one of the biggest reservoirs in Northern Ireland. Silent Valley has an information centre, education centre, and conference centre as well as dozens of walking routes.
15. Carrickfergus Marina
Carrickfergus Marina is located on the North Shore of Belfast Lough. It includes a large promenade area, numerous restaurants, and two harbour facilities. The two harbour areas have rugged rubble stone breakwaters, absorbing energy from heavy swells. It was built in 1127, made during the construction of the Carrickfergus Castle. The Harbour has a 260 metres quay, a very popular area for the local citizens as you can go for a leisurely walk or just sit and fish. The Marina is in the centre of Carrickfergus, containing various shops, a cinema and a park for the children. There is even the Carrickfergus Sailing Club which was founded in 1866. The Carrickfergus Marina is a great place to go for families, as there are many different amenities and a lovely walk on the promenade.
16. Ballintoy Harbour
Ballintoy is well-known for being used in the second season of Game of Thrones as the fictional town of "Lordsport". The Ballintoy Harbour is a small fishing harbour at the end of a very small, steep road which passes by a rope bridge. Nearby there are a few restaurants, an array of little shops and the Ballinoy Parish Church. This quaint little harbour has nice views and a lovely community and it's only a short drive from here to the Giant's Causeway.
17. St George's Market
One of Belfast's oldest attractions, St George's is the last thriving Victorian market with 300 traders, craftsman and food vendors. The market has a long history, built in the late 19th century it has been through 2 world wars and is still just as popular as it was back in the day. St George's Market has been named "The best in Britain." It is regarded very highly by critics and the general population, and there are dozens of different events which you can attend including the Variety Market (248 market stalls selling fish, fresh vegetables, antiques and much more.)
18. Botanic Gardens
The Botanic Gardens, located in Belfast, is a 28-acre area which is home to the Palm House and the Tropical Ravine. The Palm House contains hundreds of tropical plants, seasonal displays, beautiful bird exhibits, and is one of the earliest glasshouses made from iron and glass. The architect of the building was Sir Charles Lanyon, and the construction of the building was started in 1839 and completed in 1852. The Tropical Ravine was built in 1889 by the park's head gardener and it contains plants from all around the world, including banana and even cinnamon plants. The Botanic Gardens are one of the most popular attractions in Belfast, with hundreds of thousands of visitors each year, most likely due to the extensively wide range of flowers and plants.
19. Castle Coole, Enniskillen
Castle Coole was built in the late 18th century and it is managed by the National Trust. Surrounded by a picturesque lake and park, this 1200 acre estate is a very popular attraction for locals and tourists alike. There are many visitor facilities, including a gift shop, cafe, park and of course the house itself. This is a great place to take the kids, especially if you enjoy walking in a serene environment.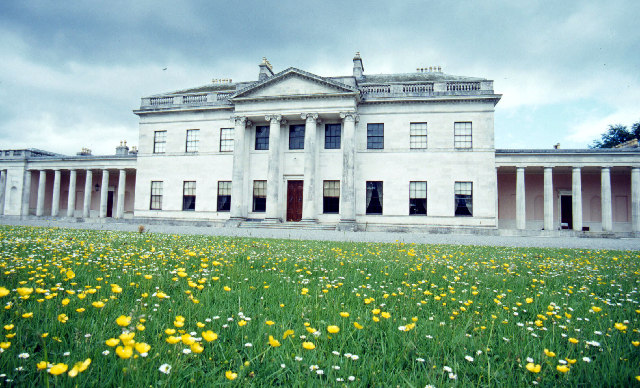 20. Castle Ward
Located in a magnificent location overlooking Strangford Lough, Castle Ward is an early 18th century National Trust property with over 820 acres of land. Built for Bernard Ward, the first Viscount of Bangor, this castle was made for class. This house is history in itself, with Victorian laundry, corn mill, and sawmill that illustrate how the wealthy used to live. There are woodland walks, walks beside the river, and walks through the park. There is also a children's play area and dress up area, so this is a great place to take the kids.
21. Kinbane Castle (Ballycastle)
Kinbane Castle is located in County Antrim on a long, narrow limestone headland beside the sea. It was built by Colla MacDonnell in 1547, so over time erosion and sieges damaged the castle to the point where it is just a ruin. The name Kinbane means White Head, and it is called this due to the white limestone on which it stands. The area surrounding the Kinbane Castle is a scheduled historic monument, and the site also has some interesting views of Rathlin Island and the Iron Age Fort.
22. Dundrum Castle
Dundrum castle is situated in County Down, in the town of Dundrum. Built in the early 13th century by John de Courcy, Dundrum castle stands on the top of a rocky hill. This allows for brilliant views south over Dundrum Bay and the Mourne Mountains.  The Castle is a State Care Historic Monument, so children under the age of 16 cannot visit unsupervised. This place is suitable for all ages, but adults will probably like the view-orientated visit more than the children will.
23. Hillsborough Castle
Hillsborough Castle is the official government residence in Northern Ireland. (the Northern Irish equivalent to the Buckingham Palace) It is inhabited by the Secretary of State for Northern Ireland, and when her Majesty, Queen Elizabeth II visits, she and any other royal family members stay here. Hillsborough Castle is open to the public on certain dates, but it is not open throughout the entire year. It was built in the early 18th century, for the Hill family. It is now managed by Historic Royal Palaces.
24. Glenarm Castle
Glenarm Castle is located in County Antrim, in north-east Glenarm. Glenarm Castle is one of the oldest estates in Northern Ireland, originally built in the 17th century by Sir Randall MacDonnell, the Earl of Antrim. It has a nearby Walled Garden, with hundreds of different beautiful flowers and other plants, as well as hosting dozens of events each year for different ages and interests.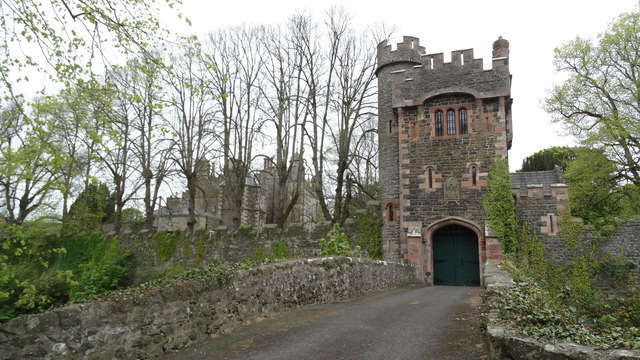 25. Ramore Head
Ramore Head is the name of the rocky headland located in Portrush, County Down. There is a large path to the headland, with many nearby recreational activities such as tennis courts, lawn bowls, and a car park for your parking needs. You can go for a walk and admire the coastal views, or you can just sit on a bench and watch the birds fly by.
26. Scrabo Tower
Scrabo Tower is located in Newtownards. It is a prominent landmark in Northern Ireland, built in 1857 as a memorial to Charles Stewart, the Third Marquess of Londonderry. It stands at an impressive 38 metres high in the middle of Scrabo Country Park. Scrabo Country park is open to the public, and it has several different walks through the woodland and parkland of Killynether Wood. You can see Strangford Lough from the hill on which Scrabo Tower is located, and it is a well-liked area with many visitors each year.
27. Conlig Lead Mines
Conlig Lead Mines is located in Newtownards, County Down. Conlig Lead Mines is a large site, with several mineshafts and a nice trail to walk along. It's a great place to take dogs, with many different hills and spots to run about, but remember to wear a good pair of boots, as the site is muddy and rather slippery. There are nice views of Scrabo Tower and the countryside, and nearby there is free parking at the Somme centre and you can walk to Helen's Tower.
28. Titanic Quarter
Titanic Quarter is the leading tourist attraction in Belfast, and there are dozens of different activities to do and places to visit. The world's largest Titanic-themed centre, Titanic Belfast, holds the record for the island's largest ever single concrete pour (4300000 litres) for its foundations. Titanic Belfast was opened on the 31st of March 2012, and it is a monument to the RMS Titanic, which was Harland and Wolff's most prestigious ship. It has dozens of galleries, private function rooms and community facilities (such as parking.) Titanic Belfast had over 800,000 visitors in its first year, and it's consistently one of the most popular tourist attractions in Northern Ireland.
29. Slieve Donard
Slieve Donard is well known for being the highest peak in all of Northern Ireland, standing tall at nearly 851 metres high. It is part of the Mourne Mountains, located near to Newcastle on the Eastern Coast of County Down. It is a relatively easy climb and accessible for beginners, although the path up to the top is eroded at places. There has recently been a stone path up to the top, and once you reach the top there are views the coast, Belfast, and even Dublin. Slieve Donard is a great place to walk the dogs, and even take children as long as they can follow safety rules and have the proper clothing.
30. Gruffalo Trail
Gruffalo Trail is a simple walking trail located in Belfast, County Antrim.  With the characters from The Gruffalo magically sculpted into life by sculptor Andrew MacIntyre, this place is a great place to take the kids or the young at heart. Gruffalo Trail has a variety of different characters from the book The Gruffalo, including squirrels, rats, and even snakes! There are nearby facilities such as parking, cafes, and toilets, and the walk is a nice enjoyable time for all of the family.
30 Things To Do In Northern Ireland
(Visited 457 times, 1 visits today)