Sea Mist Hangs Over Carrick-a-Rede Rope Bridge in Northern Ireland
Fishermen have been building bridges to the tiny island of Carrickarede for over 350 years. It has taken many forms over the years. The current wire rope and Douglas fir bridge was raised by Heyn Construction in 2008.
Although no one has fallen off the bridge, there have been many instances where visitors, unable to face the walk back across the bridge, have had to be taken off the island by boat.
Photo: Suzy Guese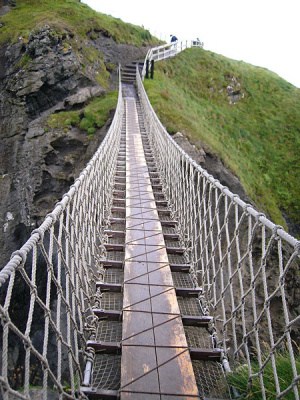 (Visited 209 times, 1 visits today)