Cheap Tasty Sit In Restaurant/Cafe in Lisburn Northern Ireland
If you are looking something a little bit different from the traditional sit in fish and chip shops in Lisburn then this may be the very ticket. A Visit to Pepe's the home of flame grilled chicken.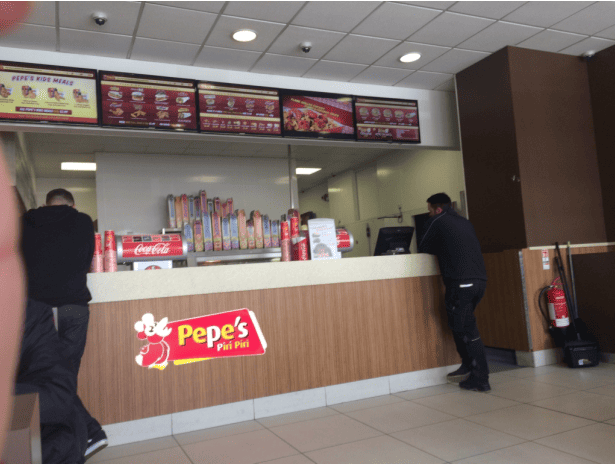 Pepe's In Lisburn make a very very tasty Peri Peri chicken and also an amazing spiced rice which is unlike any rice I have yet tasted before.
The price of the food is very reasonable but at the same time different from anywhere else in fact it was easy to see that it seemed to be the favourite of the majority of people on the day we went for lunch. As there where another two restaurants that where practically empty beside it.
If you are looking for a fancy night out at a top restaurant to impress your business clients then this may not be the place for you, but if you are just going out with your friends or family for a bite to eat or just cannot be bothered cooking and are looking something tasty to eat it sure is ideal.
Here are some of the foods they have available on their Menu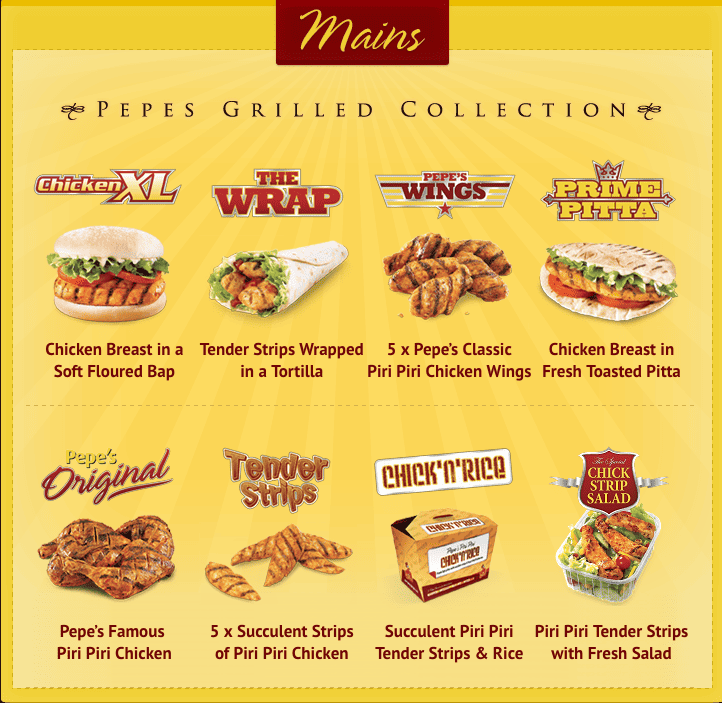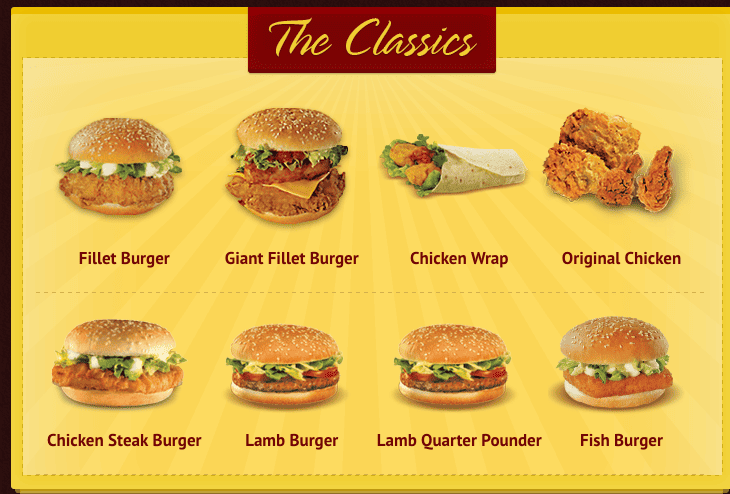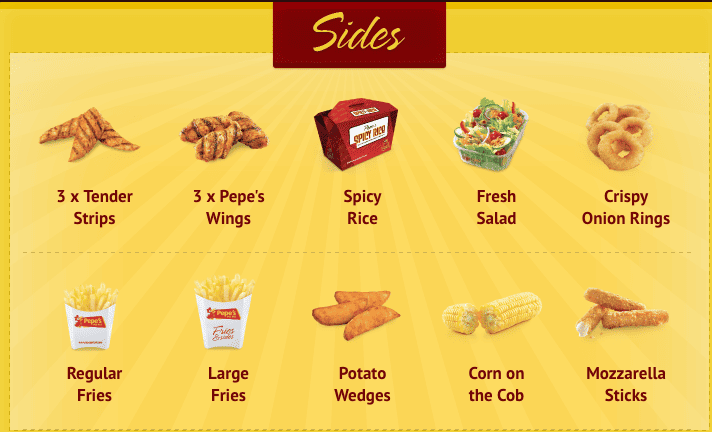 They also have a few meals to cater for anyone who is vegetarian as well.  Only other thing I would have suggested would be to possibly add some vegan dishes as well. As there are a large amount of Vegans which is growing as people find out about additives and hormones in some meat and dairy products and also due to the being good to animals factor..


I have to say the food we had there was thoroughly enjoyed by myself and all the family and we will be back again soon.
They also offer a delivery service as well if you prefer staying at home with your feet up 🙂
The Address for the Lisburn Venue is
Unit 11 Lisburn Leisure Park, Governor Road, BT28 1LP, Lisburn
Tel Number : 02892666879
Cheap Tasty Sit In Restaurant/Cafe in Lisburn Northern Ireland
(Visited 272 times, 1 visits today)