Bokhara Indian Takeaway Holywood County Down
If you are looking for world class indian food then the Bokhara in Holywood County Down is second to none. I spent many years working in our Greek restaurants I then went on to work in two michelin star restaurants Roscoff in Belfast and Shanks in Bangor.   So when it comes to good food I know what I am talking about, if you haven't already been there I recommend you do it comes with a warning though.  You may become addicted 😉 .
Some of the dishes I like and would definitely recommend to you would be the Chicken Tikka Biryani,Nan Bread made in a traditional clay oven.  Also the Chicken Tikka Methi Special is amazing. Even if it is not one of the healthiest dishes due to the condensed milk and sugar the Chicken Tikka Masala is the best you have tasted anywhere you will absolutely love it.
The Bokhara used to be situated two doors down from where it actually is now and was originally a restaurant and takeaway. So make sure you do not arrive expecting to sit in as it is now a carry out only they also have a delivery service which is recommended if you like to just chill in the house and wait for some great quality food to just arrive on your lap.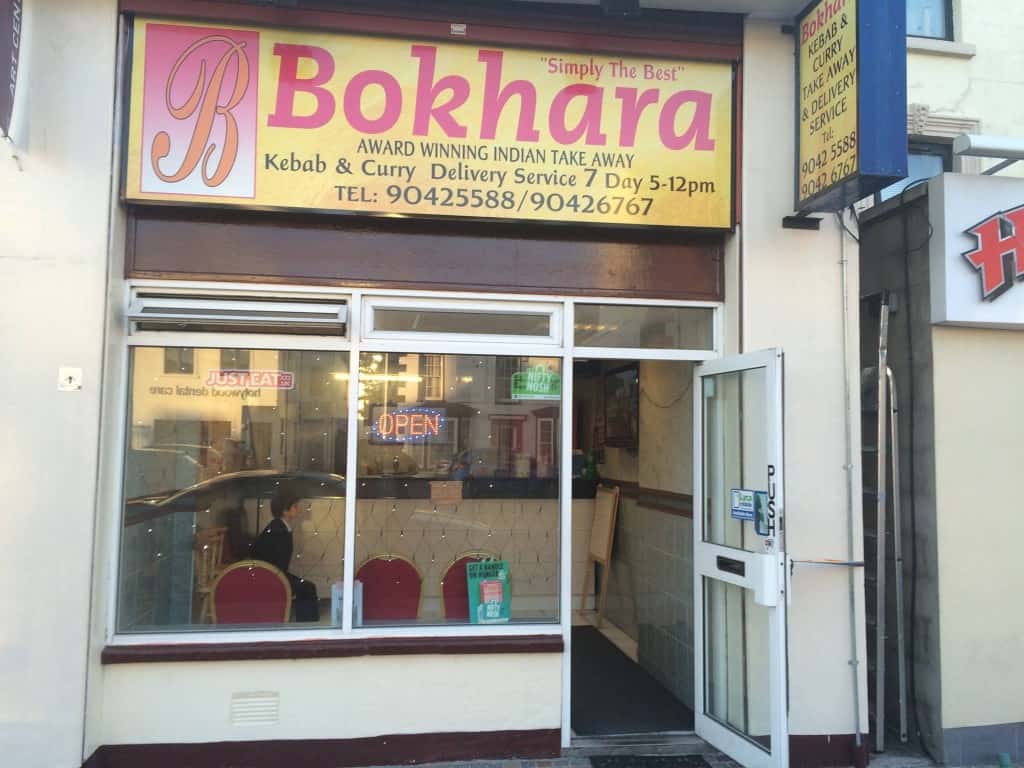 It has a lot of local regular customers who go nowhere else I am one of them even if I live nearly ten miles away I always go there when I am looking for a Curry or Biryani if you are a regular please feel free to post your comments below and let us know your views on this takeaway as well.  🙂
If you are on a mobile or smartphone you can also visit their Facebook page and click the call button to save you even having to dial in the number.  The joys of modern technology like I said if it was up to me and their are 5 available stars for rating I would definitely give it a 7*******   🙂 ..
Go there and see for yourself if you enjoy eating Indian Cuisine then you will absolutely love this..
Here are some reviews of what people have to say about this place
Bokhara Indian Takeaway Holywood
The Address is 143 High Street Holywood, Northern Ireland, BT18 9LG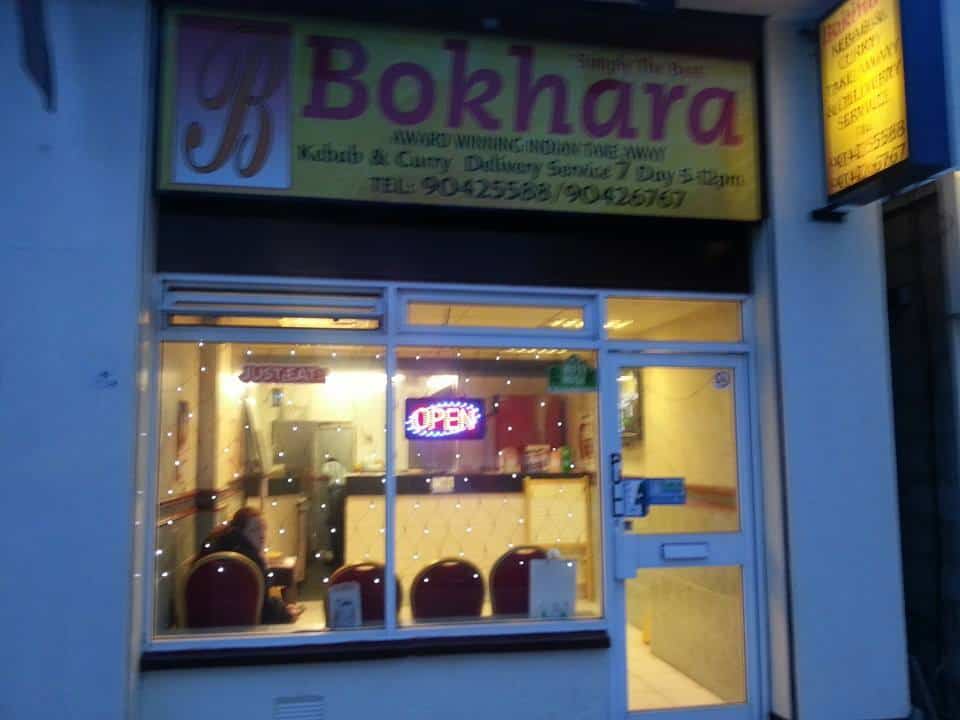 The delivery service charges start at £1.50 
For more details call (02890425588) for more information
Bokhara Holywood is now also on Facebook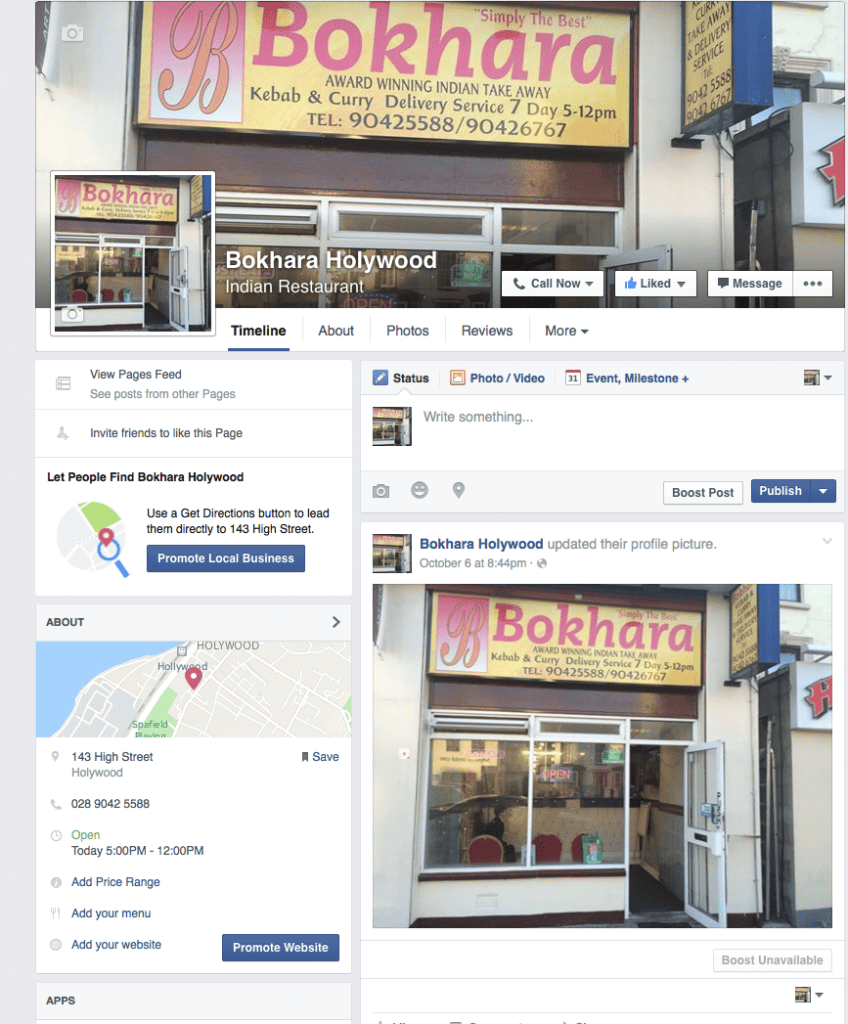 Bokhara Indian Takeaway Holywood County Down
(Visited 193 times, 1 visits today)